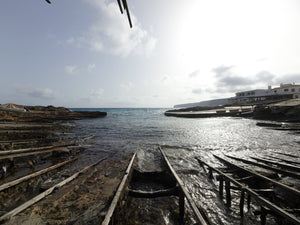 Year: 2010
Material Details: Hahnemüle FineArt Baryta Satin
Collection Details: This image is part of the collection The Path, which brings together yogi Xuan Lan and photographer Jordi Bernadó for a powerful cause. Every purchase from this collection generates funds for the project "Material Sensible" ("Sensitive Material") led by the foundation Photographic Social Vision. The main objective of their project is to accompany people who have been sexually abused during their childhood in their recovery process, offering photography as a tool of expression to reflect on the past and repair their identity.
Edition Details: Limited edition and exclusive capsule of 150 for Kartma. Edition of 100 at 45 x 60cm and 50 at 80 x 106cm. This work is also available in other sizes outside of this special capsule.
Email us for more details: contact@kartma.es
Additional Information: This work will be shipped unmounted and unframed.
If you would like to purchase this work framed or mounted, please get in touch via contact@kartma.es for more details.